919 CLINIC WEBSITE DESIGN
The 919 Clinic was in need of a new website that reflected their use of cutting edge clinical technology, not to mention the expertise of their practitioners and wide breadth of treatments on offer. We created a simple, clean website that fits seamlessly into their current branding, with a focus on unique treatments and informative copy.
○ Website Design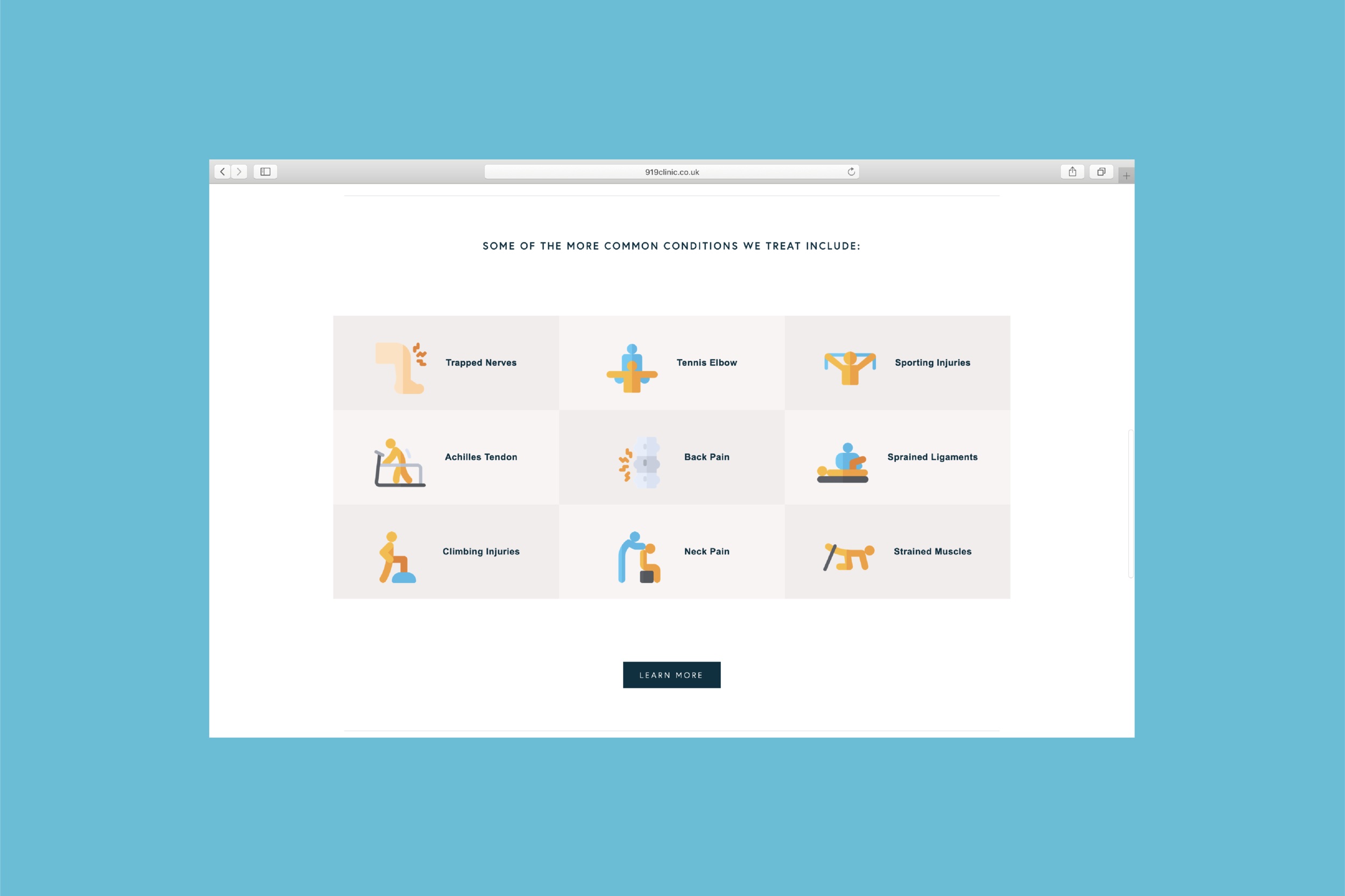 Avoiding an entirely clinical aesthetic, we introduced icons to add a friendlier tone to the website, in addition to ensuring that all information site-wide was accurate and easily digestible; in healthcare environments a potential patient can often feel overwhelmed with confusing terms and complex treatments - we tried to distill everything down to the simplest form without compromising on experience.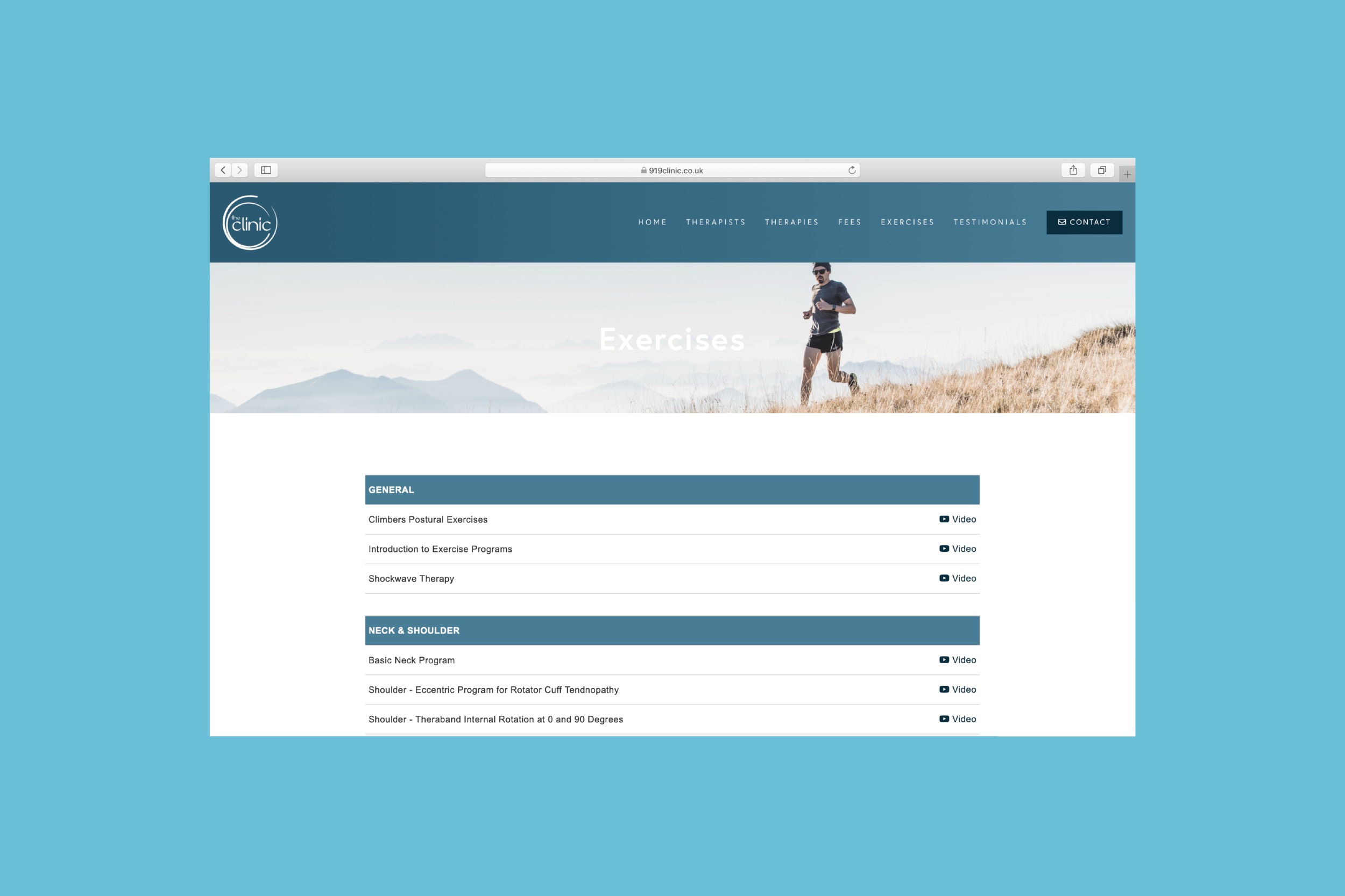 The 919 Clinic has over 300,000 views on their YouTube channel, so integrating these elements proved absolutely vital. We created an easily referenced table so that patients can be pointed directly to the videos they need, leaving all resources easily accessible.

The website was entirely optimised for mobile and launched to coincide with their release of specialist climbing finger technology.